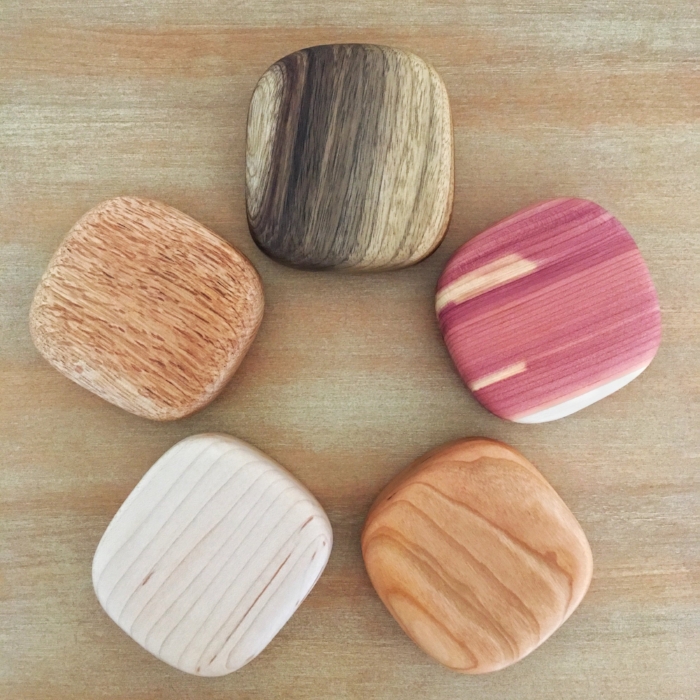 Spirit Shaker
Spirit shakers are made from sustainably harvested recycled wood. These beautiful, handcrafted rattles fit nicely in the palm of your hand and are perfect for clearing, calming, creating + communing with spirit through rhythm and resonance!
The rattle has been used by ancient and modern cultures as a tool for healing and transformation. It is especially helpful for clearing the energetic body, cleansing and repairing the aura, and refreshing the surrounding atmosphere with love and light.
The sound of these shakers is bright yet dense enough to break up blocked energy. These sweet instruments are helpful in distracting the ego body so one can entrain with nature's pulse and commune deeply with spirit.
The soap like shape and strong cadence of these wooden spirit shakers is particularly ideal for cleansing the energetic body. Hold the spirit shaker like a bar of soap and use the sound like scrubbing bubbles to reawaken and refresh!
Spirit shakers come in maple, cherry, madrone, myrtle, black walnut, black oak, + red cedar and are finished with Clapham's Beeswax Finish. They are filled with copper beads to create a bright, full bodied sound. Please specify which color you would like in the notes at checkout!